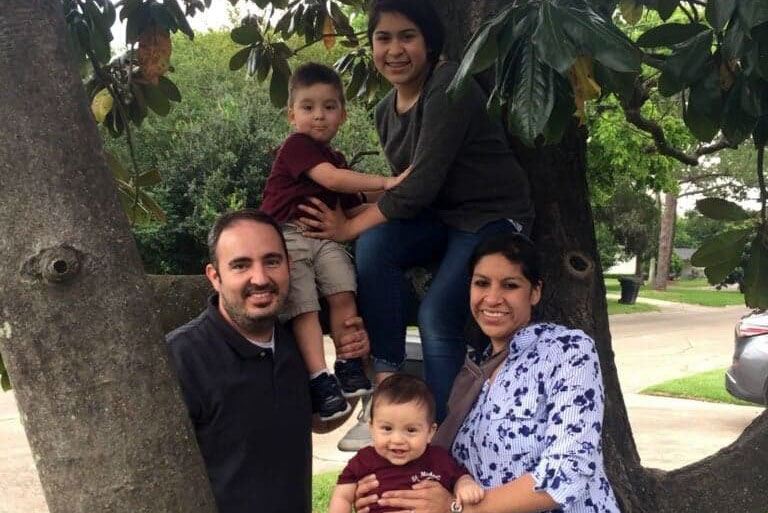 McFall Beeyard is a family beekeeping operation run by Dorothy and Ted McFall who are a husband & wife team located in the beautiful Whatcom County in Washington State. Originally, we lived in deep South Texas where we perfected many of our best organically minded beekeeping practices. Now McFall Beeyard calls the Pacific Northwest home. We love producing raw local honey here, and we've found that the taste of Whatcom County honey sure is delicious!
McFall Beeyard values mother nature and her intended way of eating honey… RAW and UNFILTERED!  Our Raw honey is never filtered, and is loaded with enzymes, antioxidants, local pollen, propolis and natural minerals.  Honey that is properly produced boasts of numerous health benefits.
At McFall Beeyard, we take pride in raising and keeping bees through ORGANIC methods.  We NEVER use low dose pesticide strips!  It is a very common practice for beekeepers to apply inorganic methods to their beehives; but we, at McFall Beeyard, uphold our belief in beekeeping through all-natural and organic practices.  
We feel good knowing that we are not only helping the planet and the ecosystem with our bees, but we are producing sweet honey that helps keep people healthy.
Eat honey the way Winnie the Pooh eats it… raw!
We are proud that we are certified Master Beekeeper at McFall Beeyard. The Master Certification is an accomplishment that not many beekeepers are able to acquire. The Master level requires years of study regarding bees, beekeeping, and beekeeping practices. We have certifications from the Washington State Beekeepers Association and the University of Montana. Master Beekeeping classes are known to be very difficult, but we certainly love studying the fascinating craft of beekeeping! Ted McFall jokes that "all that is left is a PhD in entomology!"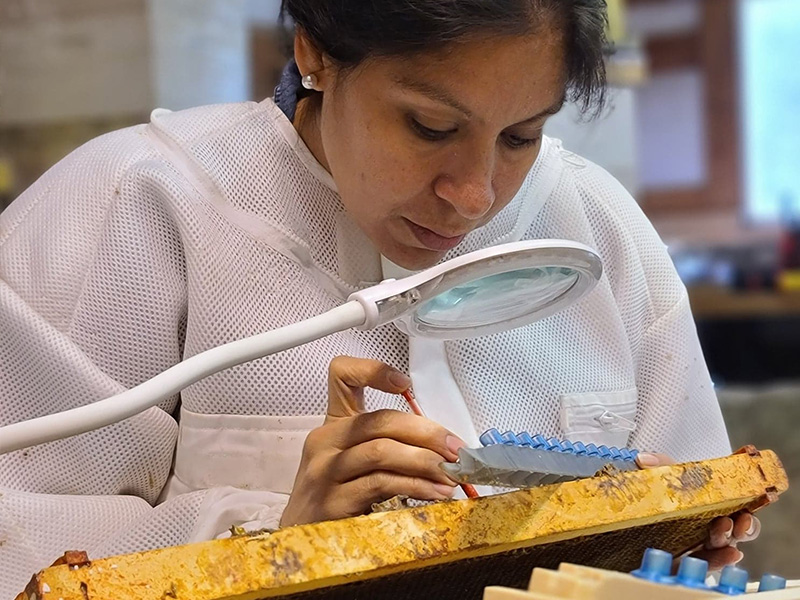 Dorothy McFall is a first-generation immigrant from El Salvador.  As a child she remembers watching big trucks carrying stacks of beehives on Latin American roads… little did she know that she would become a beekeeping expert in the United States.  Aside from being the mother of four energetic children, Dorothy teaches the lion's share of classes that McFall Beeyard offers. Dorothy enjoys sharing her bee expertise and is often sought out by beekeepers who seek beekeeping assistance and strategies, including Spanish speaking beekeepers.   She loves meeting new friends while showcasing McFall Beeyard bees and honey at local farmers markets.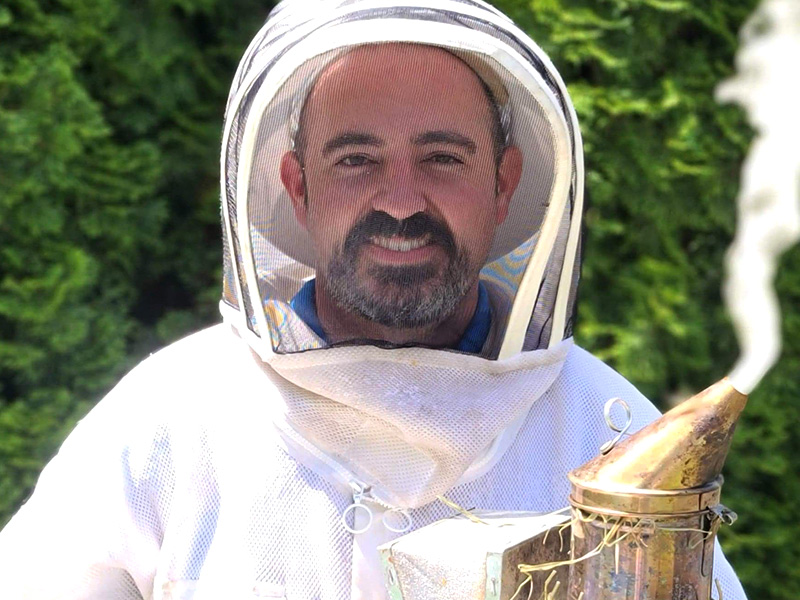 Ted McFall learned the art of beekeeping from his father (Papa McFall) who instilled in Ted the best all-natural and organic beekeeping techniques.  The McFall beekeeping legacy is a multi-generational source of pride.  Some of Ted's fondest childhood memories are running round eating handfuls of honeycomb during Papa's epic honey extracting days.  When Ted's kindergarten teacher asked him what his favorite hobby was, he replied (to her surprise) "suctioning bees into a beevac!"  Ted loves passing on these same wonderful beekeeping experiences to his own children by including them in the fascinating world of beekeeping.  Ted has been interviewed by numerous media outlets and happens to be the 2021 President of the Mount Baker Bee Club – Whatcom County's local bee club.